Cyberpunk 2077 has been delayed yet again. The developer CD PROJEKT RED put out a statement today outlining their reasoning to make the decision to delay Cyberpunk 2077 once again. The Sci-Fi RPG was originally set to release April 16th, but was delayed in January to a new date of September 17th. That date has now been moved once again to November 19th.
The polish developer says that the game is finished with content and gameplay but they are still ironing out some bugs for the massive amount of assets. Take a look.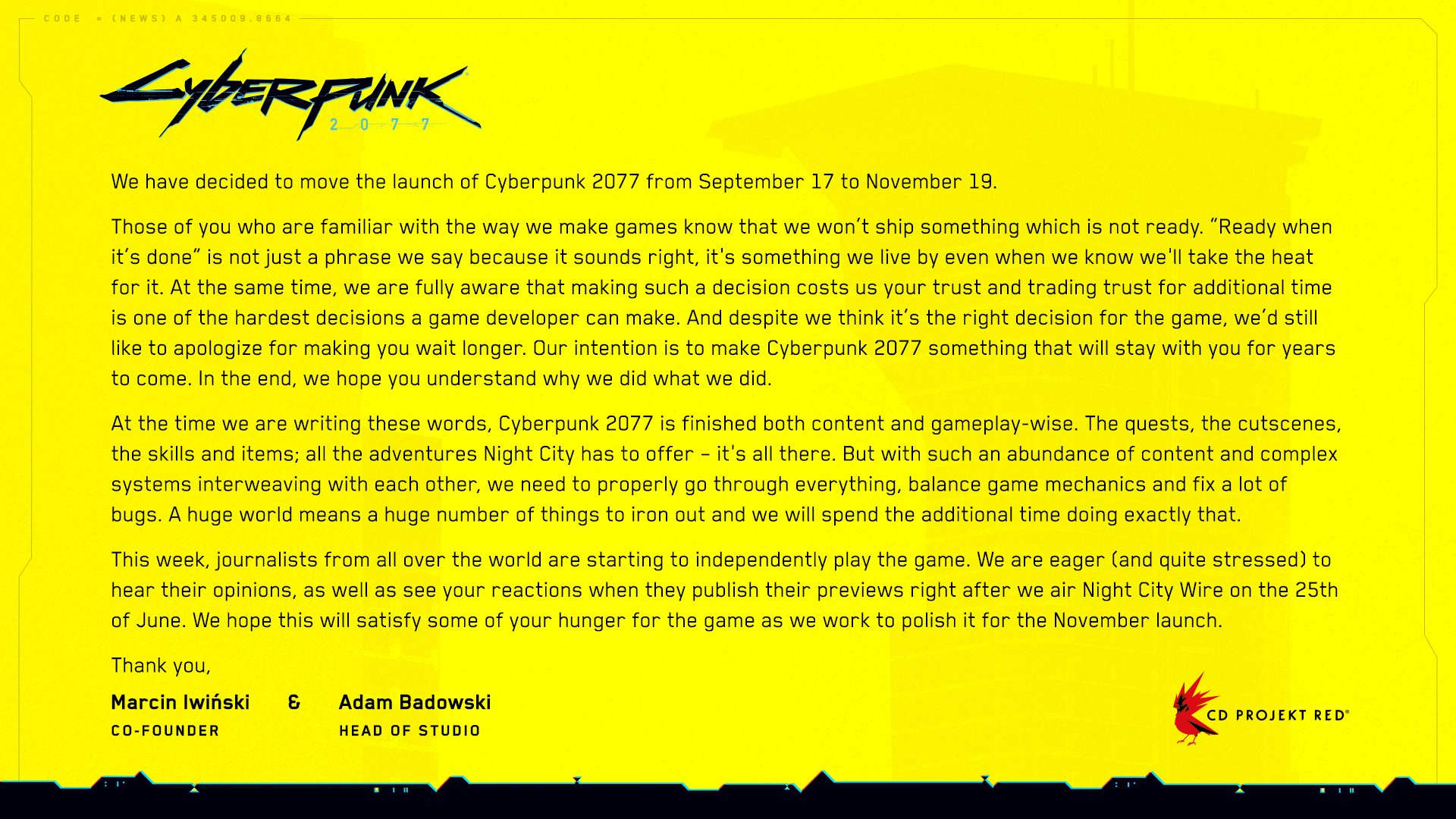 They know it sucks
The developers seem to have the right mindset when it comes to the balance between completeness and giving the people the game that they want, when they want it. And when they say "we are fully aware that making such a decision costs us your trust and trading trust for additional time is one of the hardest decisions a game developer can make."
It makes us want to believe that the game will come out as polished as it can be. To us, its better to have a finished game rather than to meet a deadline so if it is truly benefiting the production of the game we are all for it. Don't let us down, CDPR!




Still working out the kinks
This statement sounds almost identical to the statement that CD PROJEKT RED put out earlier this year. Stating that they simply just need more time to iron out all of the kinks. Hopefully Cyberpunk 2077 being delayed is the necessary cost for another insanely good CD PROJEKT RED game. After all, the developers are the incredible team behind the massively popular RPG game, The Witcher 3.
We are looking forward to seeing more content as we get closer to the November release date.